Retention Certificate Attorney/Beibehaltungsgenehmigung
Law Offices of Annabelle Fischer assists our individual clients with the process of retaining their German citizenship if they wish to naturalize in the U.S. Under German Law, when you apply for U.S. naturalization and become a U.S. citizen at the oath ceremony, you will automatically lose your German citizenship, unless you have previously obtained a retention certificate to keep German citizenship (Beibehaltungsgenehmigung). We assist our clients in obtaining the Beibehaltungsgenehmigung and file the application with the German government. Once the Beibehaltungsgenehmigung has been issued, it is valid for a period of two years.  Our attorneys will assist with the application for a one-year extension if needed. As soon as the retention certificate has been picked up by the applicant at the German Mission,  we file the application for U.S. Naturalization (Form N-400) with USCIS on behalf of our clients. Please refer to our page "U.S. Citizenship" for more details regarding this process.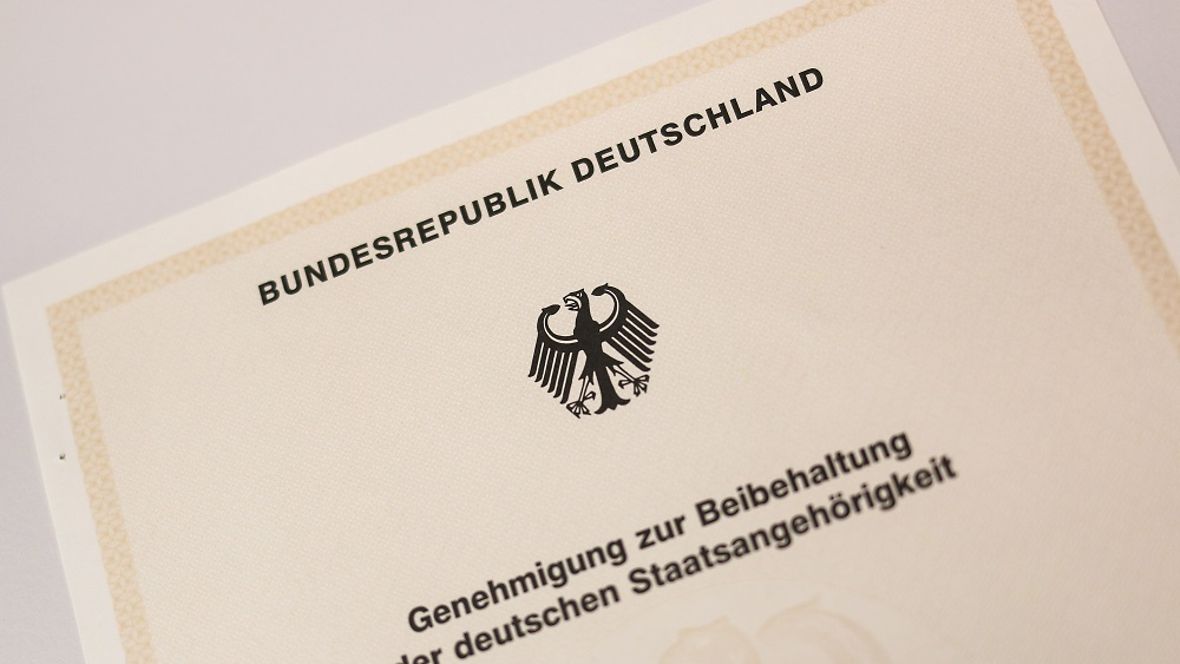 Basic Criteria to be Considered
Have you been a German green card holder for 5 years (employment based) or 3 years (family based) who can show that to have ties to Germany?

Have you lived in the USA for more than 20 years or are you over 60 years old and have lived in the USA for more than 10 years?

Can you show that you would experience disadvantages should you not obtain U.S. citizenship?
We prepare your application for the retention certificate (Beibehaltungsgenehmigung) and file it for you with the German Consulate or Embassy. We will guide you through the entire process and will make sure that you hold the retention certificate ("Beibehaltungsurkunde") in your hands, before you apply for U.S. citizenship. To date Law Offices of Annabelle Fischer has a 100% success rate.
Contact us today to schedule your consultation.