Annabelle Fischer focuses her practice on German and U.S. immigration and naturalization law, i.e. the application for citizenship. She has worked at prestigious international law firms in London, Paris, Cologne and New York City and is experienced in representing domestic and international corporations and individuals seeking work permits, legal residency, or citizenship in the United States and Germany. Her practice focuses primarily on employment-based immigration matters for business and professional workers including the application for various types of U.S. and German work visas, as well as family-based immigration. She also advises clients on how to obtain dual citizenship, including the Beibehaltungsgenehmigung (Retention Certificate to keep German citizenship) and to regain German citizenship in case of loss thereof. Ms. Fischer is also specialized in claims under Art 116 II of the German Basic Law to reinstate German citizenship.
Ms. Fischer received her LL.M. in Corporate, Banking and Finance law from Fordham University School of Law in New York City, and her J.D. equivalent from the University of Cologne, Germany. She is admitted to the bar in New York and Germany. Ms. Fischer is fluent in English, German and French. She is a member of the American Immigration Lawyers Association, the German American Chambers of Commerce and is actively lobbying Congress on immigration policy. She is a frequent speaker for the American Immigration Lawyers Association, multiple international chambers of commerce and foreign associations on international business and immigration law. Ms. Fischer has been a judge at NYU's National Immigration Law Competition (ILC), the NYU Moot Court Board's annual external moot court competition open to teams from ABA-accredited law schools, since 2015.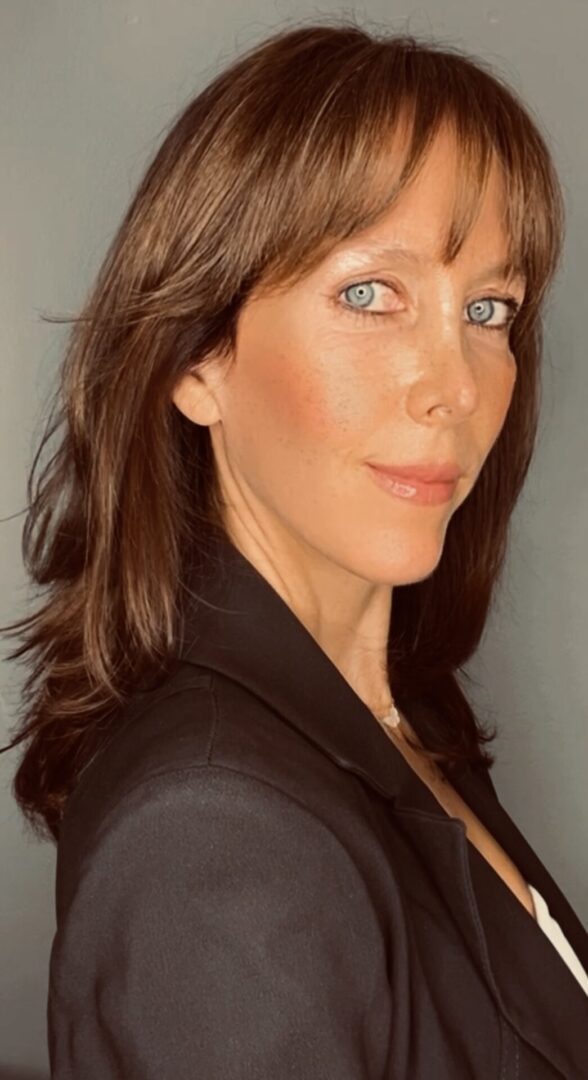 Testimonials
Nadja S
Legal Counsel & Chief Regulatory Officer, New York, NY
"Ms. Fischer gave me advice on my H-1B visa and green card application and assisted me with getting dual citizenship. I have found her to be very professional with the highest level of integrity. She is very knowledgeable, trustworthy and her professionalism and calm demeanor quickly earned my trust. Her staff is very courteous and keeps you informed on the status of your case. I have no hesitation in recommending her services which I have found to be excellent in every respect."
Anna-Maja R.
Editorial Producer at CNN, New York, NY
"Me and my brother recently became dual German-US citizens thanks to Ms. Fischer's fantastic work. The citizenship process is daunting. The paperwork, obtaining the Beibehaltungsgenehmigung, the interviews, the timeline, all of it can be quite confusing and overwhelming but Ms. Fischer made this process so smooth for me and my family. I had many questions throughout the process but Ms. Fischer was always there to answer them and anticipate any hiccups we may run into. It was extremely helpful to have her guide me and my family through the process. On top of her incredible attention-to-detail and efficiency she is also wonderfully patient and personable. The process always takes time, so having an immigration lawyer you get along with is definitely a wise idea. Since my experience in working with Ms. Fischer, I've recommended her to other friends and colleagues. I enthusiastically recommend her to anyone who may need help in their U.S. immigration process."
Sebastian V.
Professor at Johns Hopkins University, Baltimore, MD
"I consider myself lucky to have had Ms. Fischer by my side on the unfamiliar road to German-US dual citizenship and to get my Beibehaltungsgenehmigung. Her impressive expertise, cheerful perseverance and unfailing patience and kindness were quite remarkable. She was not only an outstanding lawyer, she was a true and dependable friend."
"I needed help with my dual citizenship, including my Beibehaltungsgenehmigung, and other immigration issues. Besides being professional, Ms. Fischer consults and executes with clarity and compassion. She is present and calm, available for an emergency even on her days off, and straightforward with her billing. It is a privilege to be her client."
Robert H.
Attorney at Law, New York
"Annabelle Fischer recently did a thorough, knowlegeable job in successfully representing my two adult sons and me, all born in America, in also becoming naturalized German citizens under Art 116 II GG. I've practised law for 5 decades so I rarely need to hire other lawyers. In this instance, it proved to be not just helpful but necessary as well as reassuring to do so. The process is complex. It's essential to have someone familiar with how to go about getting the needed documentation both in the U.S. and in Germany, presenting the information properly so the review of the facts goes smoothly in Germany, and then regularly following up to make sure matters proceed as they should. Ms. Fischer is well regarded in NYC at the German Consulate, and that factor is always helpful. I have no reservation in saying that my sons and I are thoroughly pleased and satisfied that Ms. Fischer has been so ably representing our family."